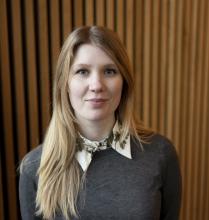 Speaker: Sara Bergman
She / her / hers
Software Engineer at the Green Software Foundation
Sara Bergman is a Senior Software Engineer at Microsoft Development Center Norway working as a backend engineer with people experiences in the Microsoft eco-system. She is an advocate for green software practices at MDCN and M365, as well as externally. She is an individual contributor of the Green Software Foundation, where she is working with the Standards Working group to create the Software Carbon Intensity specification and as the chair of the former Writer's project which curated and created written articles on the main GSF website and the GSF newsletter.
Find Sara Bergman at:
Session
Software has a large carbon footprint and impacts our global commitment to keep global warming to no more than 1.5°C – as called for in the Paris Agreement. To reach this goal, emissions need to be reduced by 45% by 2030 and reach net zero by 2050.
Read more
Session
Sustainability has been deemed the greatest challenge of all time for many generations, yet, we have reached any substantial progress to defeat it. This is true across many industries, including the software sector.
Read more