Industry practitioners and technical product managers from leading vendors demonstrate solutions to some of today's toughest software development challenges in the areas of Architecture, DevOps, Big Data, software delivery, scalability, and more.
---
From this track
Session
Streaming Events? You Should Be Storing Them
Tuesday Mar 28 / 10:35AM BST
Event-driven architecture has been on many developers' minds for some time. Event streaming has increased in popularity, and whilst streaming has fantastic advantages, if you are not storing events at the source of the application, you are missing out on so many opportunities.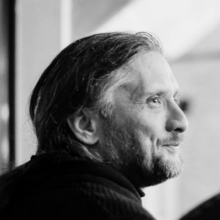 Yves Lorphelin
Head of Developer Advocacy & Consultancy @Event Store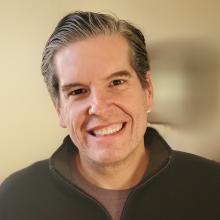 Matt Macchia
VP of Engineering @Event Store
Session
ChatGPT is Fun, but the Future is Fully Autonomous AI for Code
Tuesday Mar 28 / 11:50AM BST
ChatGPT and other AI tools based on Large Language Models (LLMs) have grabbed the headlines for their ability to write poems, short stories and other kinds of content – including code. The intuitive interactive interface makes them easy to use and they can be a real time-saver.
Mathew Lodge
CEO @Diffblue
Session
How ING Accelerated Kubernetes Deployments Across 500+ Applications: Challenges & Lessons Learned
Tuesday Mar 28 / 01:40PM BST
Wouter Ligtenberg
Sr. Engineering Manager @ING Hubs Romania
Session
Pipeline Patterns for Platform Teams
Tuesday Mar 28 / 02:55PM BST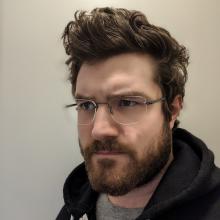 Zan Markan
Senior Developer advocate @CircleCi
Session
InfoQ - Ask an editor
Tuesday Mar 28 / 04:10PM BST
An informal session for InfoQ editors and QCon attendees to connect, ask questions, and share ideas.
Daniel Bryant
Head of DevRel @Ambassador Labs & News Manager @InfoQ
Session
It's time to talk about your Big Code problem!
Tuesday Mar 28 / 05:25PM BST
Developer experience in the Age of Big Code: Today, every company has seen an explosion in the amount of code that they are dealing with compared to just 10 years ago. This leads to 'The Big Code Problem'.
Mark McCauley
Field CTO @Sourcegraph
Register
QCon London 2023
March 27 - April 4, 2023
Unable to make QCon London?
Join us at QCon New York on June 13-15, 2023 (in-person & online)