How Teams Actually Work at Google
From the same track
Session
Making Change Stick: Lessons Learned From Helping Teams Improve at the Co-Op
The Co-op has a wide range of software teams, working closely with its variety of businesses (from food to funerals) to build and improve services for use by over 65,000 colleagues, 5 million members, and many more customers.
Neil Vass
Engineering Manager at Co-Op with 18+ Years in Tech, Previously Worked at BBC and Tessella
Session
The Journey of ClearBank From Start-Up To Scale-Up
A story of the journey ClearBank's been on from inception to current day, and the challenges along the way. We've had to navigate multiple funding rounds, periods of hyper growth, and therefore hyper hiring, regulators, a pandemic.
Michael Gray
Principal Engineer @ClearBank
Session
The Future of Teams: How Technology is Shaping Collaboration
Details coming soon.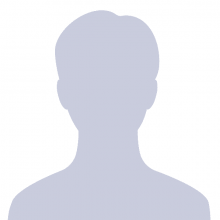 Brittany Woods
Senior Engineering Manager @Lego