Software has a large carbon footprint and impacts our global commitment to keep global warming to no more than 1.5°C – as called for in the Paris Agreement. To reach this goal, emissions need to be reduced by 45% by 2030 and reach net zero by 2050. The rising interest in getting a better handle on the carbon emissions of software has garnered interest from across the research and practitioner communities.
The objective of this session is to give an overview of the rapidly emerging green software engineering, to deep dive into understanding the challenges and opportunities related to assessing and mitigating the carbon impacts of software systems. You will also hear about some of the work going on inside the Green Software Foundation, such as green software patterns and the software carbon intensity specification.
---
Speaker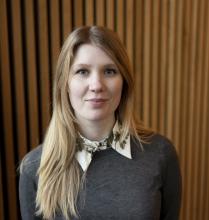 Sara Bergman
Software Engineer at the Green Software Foundation
Sara Bergman is a Senior Software Engineer at Microsoft Development Center Norway working as a backend engineer with people experiences in the Microsoft eco-system. She is an advocate for green software practices at MDCN and M365, as well as externally. She is an individual contributor of the Green Software Foundation, where she is working with the Standards Working group to create the Software Carbon Intensity specification and as the chair of the former Writer's project which curated and created written articles on the main GSF website and the GSF newsletter.
Read more
Find Sara Bergman at: