As the business landscape evolves at an unprecedented pace, companies must rapidly adapt to remain competitive. In this session, we'll explore the role of Value Streams in driving organisational agility, with a focus on embedding security and compliance into daily operations through automation. We'll examine the importance of these practices and share real-world examples of companies that have succeeded by optimising their Value Streams, as well as cautionary tales of those that have fallen behind when not implemented correctly. Here's what you'll exactly learn: >Gain a comprehensive understanding of Value Streams and their role in enhancing business agility. >Learn best practices for securing Value Streams and ensuring compliance, including strategies for automating these processes. >Discover the risks associated with neglecting Value Stream optimization and compliance, and understand how to leverage automation to achieve sustained success.
---
Speaker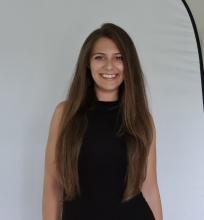 Stefania Chaplin
Solutions Architect @GitLab
Stefania's experience as a Solutions Architect within Cybersecurity, DevSecOps and OSS governance means she's helped countless organisations understand and implement security throughout their SDLC. As a python developer at heart, Stefania enjoys optimising and improving operational efficiency by scripting & automating processes and creating integrations. She is an active member of OWASP DevSlop, hosting their technical shows. When not at a computer, Stefania enjoys surfing, yoga and looking after all her tropical plants
Read more
Session Sponsored By
GitLab is the most comprehensive DevSecOps platform for software innovation.