"Dressed to the nines" could mean looking nice, or it could
mean adding as many 9s to your service's uptime as possible. In that
quest to dress up your service, the added components – message queues,
pollers, intermediate persistence layers – wildly complicate things.
In this talk, we'll learn how to use the open source project,
Temporal, to much more simply build reliable and durable workflows
that are resilient against many common failure modes. You'll learn how
to write Temporal Workflows and how they work behind the scenes.
---
Speaker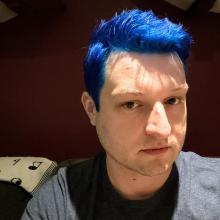 Andrew S. Fitz Gibbon
Software Engineer @Temporal
Fitz has been helping people learn and use complex
technologies for nearly two decades. Fitz's career has traveled across
the entire software development stack, from maintaining
high-availability compute resources to writing high performance
scientific applications on supercomputers; or from managing deployment
pipelines to writing microservices to building frontend user
interfaces. An axiom that Fitz brings to all of it? No technology is
too complex for people to learn. On the side, Fitz is a university
lecturer and lover of both dogs AND cats.
Read more
Session Sponsored By
Durable execution system enabling reliable execution of software services and applications at scale