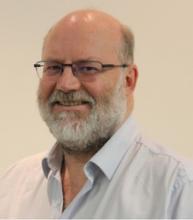 Speaker: Shane Hastie
He / him / his
Global Delivery Lead for SoftEd and Lead Editor for Culture & Methods at InfoQ.com
Shane leads the Culture and Methods editorial team for InfoQ.com where he hosts the weekly InfoQ Culture Podcast. He is the Global Delivery Lead for SoftEd.  
Over the last 30+ years Shane has been a practitioner and leader of developers, testers, trainers, project managers and business analysts, helping teams to deliver results that align with overall business objectives. He has worked with large and small organisations, from individual teams to large transformations all around the world. He draws on over 3 decades of practical experience across all levels of Information Technology and software intensive product development. Shane was a director of the Agile Alliance from 2011 to 2016 and was the founding Chair of Agile Alliance New Zealand. Shane is an ICF registered Professional Coach. 
"I firmly believe that humanistic way of working and the agile mindset are desperately needed in organisations all around the globe today. Taking agile values and principles beyond software is important and making sure they are properly embedded is absolutely crucial for success – we're in an industry that touches every aspect of people's lives and massively influences society as a whole and I want to be a part of making sure that industry is both ethical and sustainable."
Find Shane Hastie at:
Track
Before & After": Hybrid Work Strategies: Hybrid work, 4-day workweeks, remote work, working from a remote island, returning to the office, and how these impact development productivity and, ultimately, careers.