Track: Open source in finance
Financial service companies have moved on from using open source as a way to save costs to using open source as a competitive weapon. This track will feature speakers from open source projects that are disrupting the finance industry.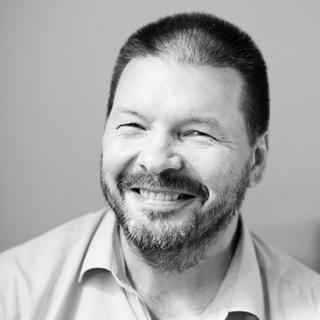 Co-founder and CTO of C24
OMG, 30 years in technology! Hardware, assembler, C, C++ and almost 20 years of Java. From head of trading technology to global head of architecture in large investment banks, now co-founder and CTO of C24. Founded in 2000, sold to NASDAQ's Iona Technologies in 2007 and bought back in 2011, C24 is an integration company working mainly in the investment banking world with standards like FIX, FpML, ISO-20022 and SWIFT. For the last year C24 has been developing a new binding technology (SDO's) that compacts messages in memory by as much as 50 times with no loss of performance, it's already being used in the telco world to parse at over a million messages a second.
10:20am - 11:10am


by Annalisa Sarasini
Global Head of Sales at smartTrade Technologies


In the past few years we have seen a switch from the ultra low latency race to a focus on how to leverage technology to reduce costs in order to make money. In today's market, being the fastest doesn't necessarily mean being profitable. Financial institutions are adopting different technologies and architecture in order to survive and avoid being killed by increasing costs and decreasing margins.
As many firms are looking at streamlining their infrastructure and...
The emerging Reactive Streams specification is well suited to the design of high volume streaming applications that process ordered. We'll examine some of the problems faced, (and solutions developed), during the development of a real world application that uses Spring Integration, Spring Expression Language, Reactor (and the LMAX Disruptor) to process billions of events per day and demonstrate some the ways that the JVM can be (occasionally Unsafely) used to get there.
Tracks
Covering innovative topics