Track: Sponsored Solution Track II
Industry practitioners and technical product managers from leading vendors demonstrate solutions to some of today's toughest software development challenges in the areas of performance monitoring, NoSQL & Big Data, software delivery, scalability, and more.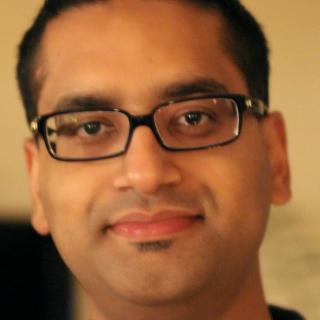 Over the last decade, Nitin has helped build several notable online developer communities including TheServerSide.com, DZone, and The Code Project. He is known for his extensive editorial work in the Enterprise Java, .NET, SOA, and Agile communities. As Managing Editor and Product Manager at C4Media - the producer of InfoQ.com and QCon events - Nitin continues to pursue his primary passion: helping spread knowledge and innovation throughout the enterprise software development community.
The DataKind UK team is assisting the CAB to make sense of online usage of their services and in-person visits to their centres. They have more centres in the UK than Tesco has shops and data going back 10+ years of every person they assisted classified by problem type and geo data.
Datakind UK took 3 types of data: 1. All of their Google Analytics data on their advice guide website (a self-help version of going into one of their offices) 2. The records of all the physical office...
11:30am - 12:20pm


by Dave Syer
Founder and contributor to Spring Batch


It's relatively easy to write and deploy a microservice these days, but no microservice is an island, and that's what slows you down. It turns out there are emergent patterns of modern cloud-first architectures which amount to "non-functional" requirements that you otherwise didn't have. Aspects of some problems are unsolvable (consistency, latency), but brittleness and manageability can be addressed with generic, boiler plate patterns, and that's the sort of stuff that you can end up re-...
1:20pm - 2:10pm


by Peter Milne
Director of Application Engineering, Aerospike Inc.


The world has an unprecedented number of connected devices. Internet of Things, mobile devices and traditional computers are increasing the demand on on-line services. Both the number of concurrent service requests and the time take to service each request characterizes "High Load". Peter will present the computing principles that effect "High Load" and how they have been pragmatically applied within the architecture of the Aerospike Database.
Tracks
Covering innovative topics